---
To apply for a position, please upload your resume and cover letter using the form below.
Please be sure to include the position you are applying for in all correspondence.
---
Thank you. Your request has been sent.
---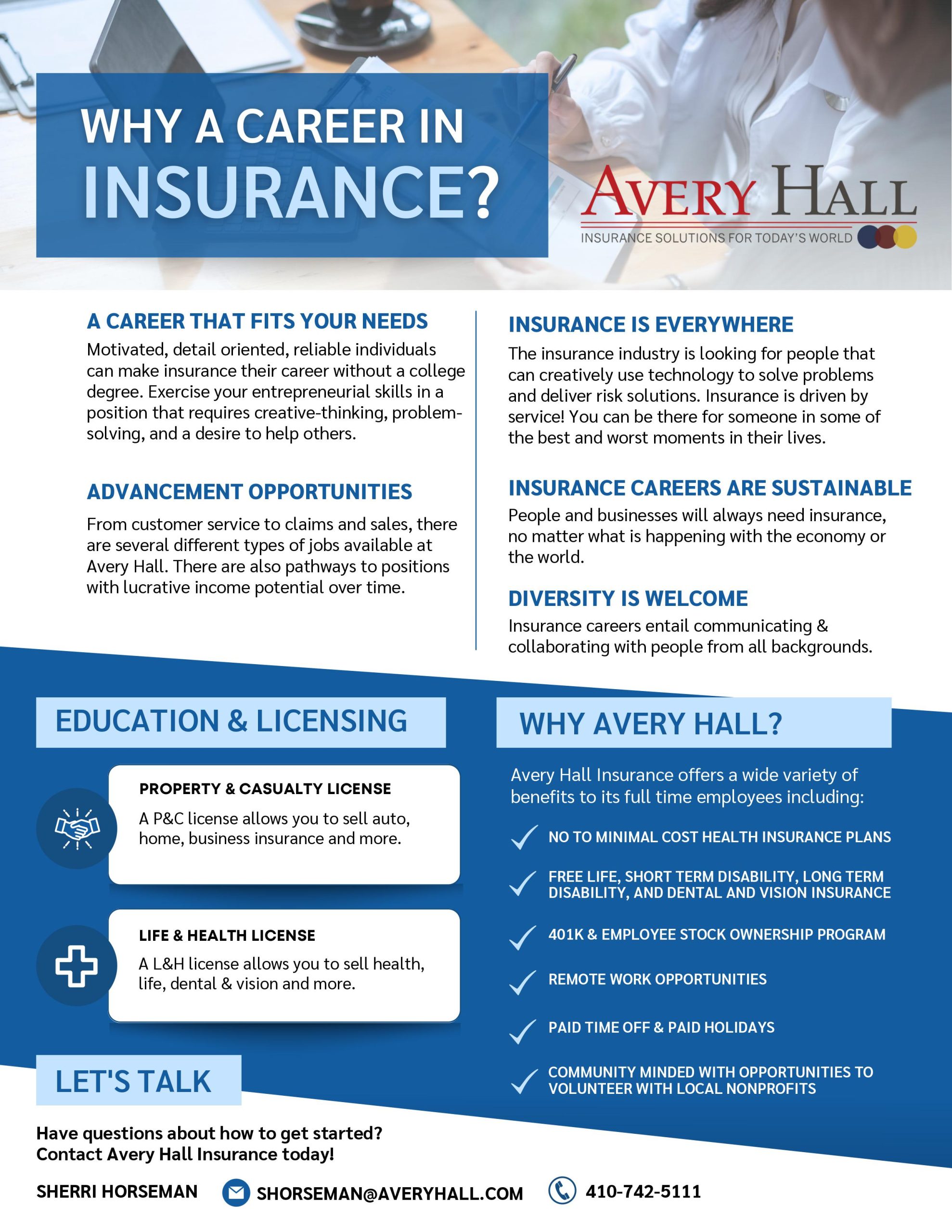 Avery Hall Insurance is an Equal Opportunity Employer, drug free workplace, and complies with ADA regulations as applicable.
*The job description(s) in no way states or implies that these are the only duties to be performed by the employee(s) incumbent in these positions. Employees will be required to follow any other job-related instructions and to perform any other job-related duties requested by any person authorized to give instructions or assignments. All duties and responsibilities are essential functions and requirements and are subject to possible modification to reasonably accommodate individuals with disabilities. To perform this job successfully, the incumbents will possess the skills, aptitudes, and abilities to perform each duty proficiently. Some requirements may exclude individuals who pose a direct threat or significant risk to the health or safety of themselves or others. The requirements listed in this document are the minimum levels of knowledge, skills, or abilities. This document does not create an employment contract, implied or otherwise, other than an "at will" relationship.