Request a Quote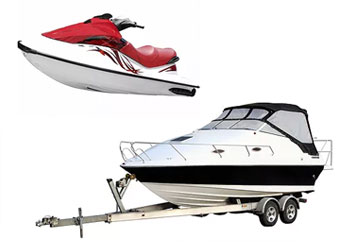 Whether it is leisure cruising on the Chesapeake Bay, deep sea fishing in the Atlantic Ocean or an ocean voyage to South America, we make sure that you enjoy your time on the water with the peace of mind that you are properly covered.
Our agency specializes in writing insurance policies for yacht, boat and jet ski owners who live in Maryland, Delaware or Virginia. Our watercraft insurance plans also cover motors and trailers as well as:
Medical Payments Coverage – Covers your eligible medical expenses if you get hurt when on or in the water.
Physical Damage Coverage – This optional coverage is typically designed to take care of your boat, motor and trailer.
Liability Coverage – If you're involved in an accident, there's a good chance another person or another watercraft is involved. And if you're at fault, you'll need liability coverage.
Contact Angela Strouth today for a quote!