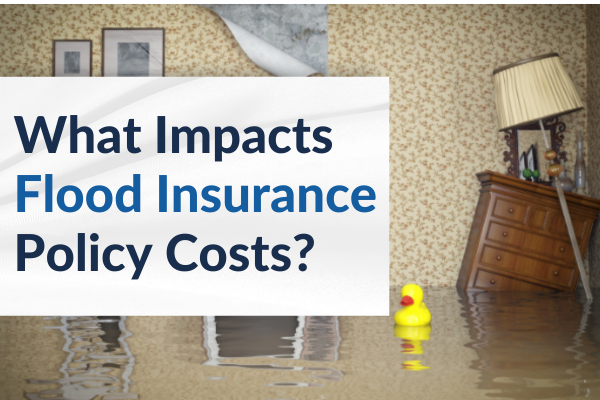 Floods are the number one disaster in the United States and cost millions of Americans vast sums of money every year. One of the most challenging things about anticipating when and where floods will occur is that they can happen anywhere, even outside of a high-risk flood zone. In fact, more than 20% of flood insurance claims come from properties outside of a high-risk zone. So, what can you do to protect yourself, your property, and your possessions? Talk to your agent about a flood insurance policy.
When purchasing a policy, price is important. To give you an idea of what to expect when you consult with your agent about flood coverage, here are some things that are used to determine flood insurance costs:
Flood Risk (Flood Zone)
As mentioned above, although properties in a high-risk flood zone are more likely to be affected by a flood, a fifth of floods impact properties outside of high-risk zones.
Type of coverage being purchased
What coverage are you looking for? What you are buying insurance for may impact how much it costs you.
The location of your structure
Even outside of zoning, your structure can be put in a position of high-risk if it is near a body of water or in a poorly drained area.
The design and age of your structure
How well will your property hold up in the event of a flood? Your home's compliance with local ordinances and the elevation of your lowest floor can impact costs.
The location of your structure's contents
Are your utilities elevated? Are any items of value placed in a vulnerable position to floodwaters?
Although it's helpful to have an idea of what influences your flood insurance cost, the best way to get a price for your coverage is to contact your agent! You can speak one-on-one with one of our Avery Hall team members at 410-742-5111 or request a quote right here on our website.