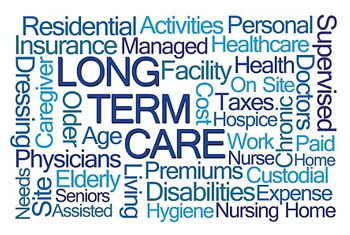 The common misconception is that health insurance or Medicare will pay for long-term care needs. Regular insurance plans do not pay for long term care though and there are severe income requirements in order to qualify for Medicaid.
Also, Long Term Care insurance isn't just to use for when you age. Young people often don't think that they will be a victim of a catastrophic accident or a long term illness. Long term care insurance covers both younger individuals and seniors for a future spent in a nursing home or care facility or at home with paid caregivers.
Did you know that Long Term Care insurance can help pay for care in nursing homes or at home?
The cost of LTCi is based on age and medical conditions. Like all insurance, you must buy it before you need it.
Contact Alyssa Sinagra if you live in one of the following states and are interested in learning more about or securing a quote for Long Term Care insurance: