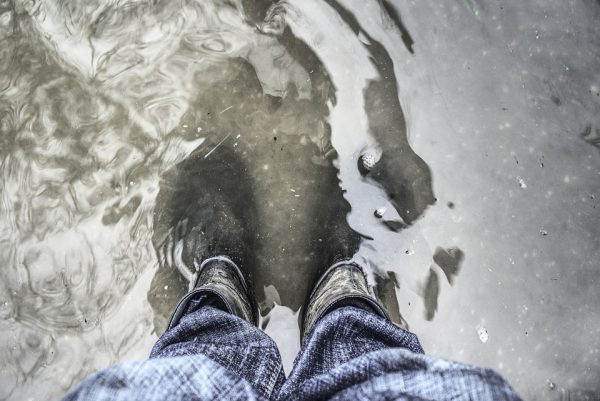 Was the recent deluge of rain we received a one-time fluke of nature? Or a hint of changing weather patterns with more to come? One thing it taught us once again is that weather forecasting isn't 20/20 and flood damage can occur anywhere, anytime. So it's important to prepare for the possibility of a flood, no matter how farfetched the possibility may seem to you. After each weather occurrence it is discovered that far too many property owners don't have even the most basic flood insurance coverage.
Perhaps they think the risk of flood in their particular area was low. Maybe they aren't aware that their homeowner or property insurance policy doesn't cover flood damage. It also seems that many people aren't familiar with the cost-effective flood plans available through the National Flood Insurance Program (NFIP).
Whatever their reasons for not having coverage, we want YOU to understand the seriousness and urgency of having proper flood protection now and consider purchasing it sooner rather than later.
How to avoid costly mistakes:
First, review your homeowner's and/or property insurance policy carefully. It's possible that it doesn't protect you against flood damage at all. If that's the case, you can purchase a separate policy through the NFIP to cover for flood damage through Avery Hall Insurance.
Remember these important flood insurance facts:
Flood insurance is available nationwide.
Even if your property is in a floodplain or high-risk flood zone, flood insurance is still available in your area.
You can still get flood insurance even if your mortgage lender doesn't require it.
If your property is outside of a floodplain or in an area with low or moderate flood risk, your flood insurance costs will be lower.
Keep in mind that there's often a 30 day waiting period after you purchase a flood policy for it to take effect.
Get the information you need about flood risk and protection
Make better, more informed decisions about flood insurance. Find out about your flood risk, protection options and how to protect your valuable property. We have flood experts here to help and answer all of your questions.