Looking for an engaging, fulfilling, and interesting internship? Consider Avery Hall Insurance. Whether you are looking to meet a requirement for school credit, interested in entering the insurance industry, or just want to broaden your horizons, we are eager to meet you!
We host multiple interns a year in various departments, including Accounting and Marketing. We often work with Salisbury University to help students at the Perdue School of Business satisfy their  Applied Business Learning Experience (ABLE)  requirement, as well as provide marketing and media internships for Communications majors.
Find more information on Salisbury University internship requirements here.
What Avery Hall Internships Offer
Hands-on, Real World Experience
Although our local schools and university do a great job preparing students for the workforce, there is nothing like experiencing the inner-working of a business. We allow scholars to feel what it is to be part of a thriving and progressing organization like Avery Hall. When our interns leave our office, they are more prepared to follow their desired career path.
A Welcoming Learning Environment
Our interns are treated like part of the Avery Hall team while they are here, and we pride ourselves in being a friendly, welcoming work environment. Our employees in each field are eager to help incoming interns, and are happy to share their experiences to educate and instruct.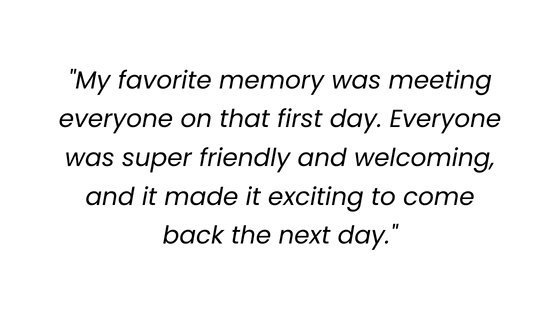 Flexibility and Individuality
We understand that our interns are often students and employees while completing their internship with us. That's why we are glad to sit down with interns and figure out what work schedule is best for them.
We also recognize that internships are not one-size-fits all– different interns are looking for different experiences, and we are sure to take time to create an internship with tasks that are unique to each individual.
Ready to Get Started?
To discover what internship opportunities Avery Hall Insurance has available currently, please contact Karen Bromley at 410-742-5111, or email her at kbromley@averyhall.com.