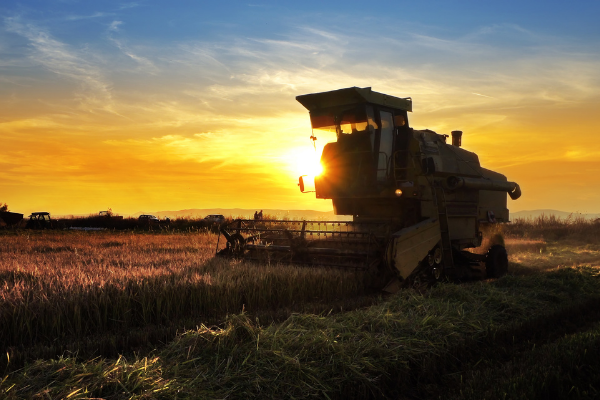 Taking the time to review your farm's coverage is a vital part of being a business owner—but while you know plenty about agribusiness, you may struggle with knowing what to talk to your insurance agent about to get the most out of your policy review. Here's a quick and easy guide to help you ask the right questions and work with your agent to get the best coverage for your farm or ranch.
What's my deductible?
A deductible is a significant number in all areas of insurance, and it's essential to routinely check and make sure that this amount is still meeting your needs, year after year. If it's too high or too low, talk to your agent about your options.
How can I save money?
Your agent is there to help you review your policy but is also ready to help you cut costs where you can. Simply asking about your eligibility for certain discounts can uncover savings that you may have not qualified for the year before.
I'm shopping for a new piece of equipment. What coverage do I need?
Farm equipment can be expensive, so disclosing any sizable new purchases to your insurance agent is important. You may need to update your policy to include your new piece of machinery so that you are covered in the case of a loss.
I've hired a few more workers on my farm. What coverage should I consider?
Adding a few employees to your farm means adding insurance, so it's essential to ask your agent what new coverages you would need to protect the extra hands-on your farm. Because accidents happen, your agent may help you look for a workers compensation policy to protect you against the high cost of workplace injuries.
Do I have gaps in my coverage?
Although your standard farm coverage is vital to protecting your agribusiness, there may be gaps where your coverage doesn't reach. Your agent may suggest that you consider an umbrella policy, which would add an extra layer of coverage to your farm insurance in the case of a costly claim.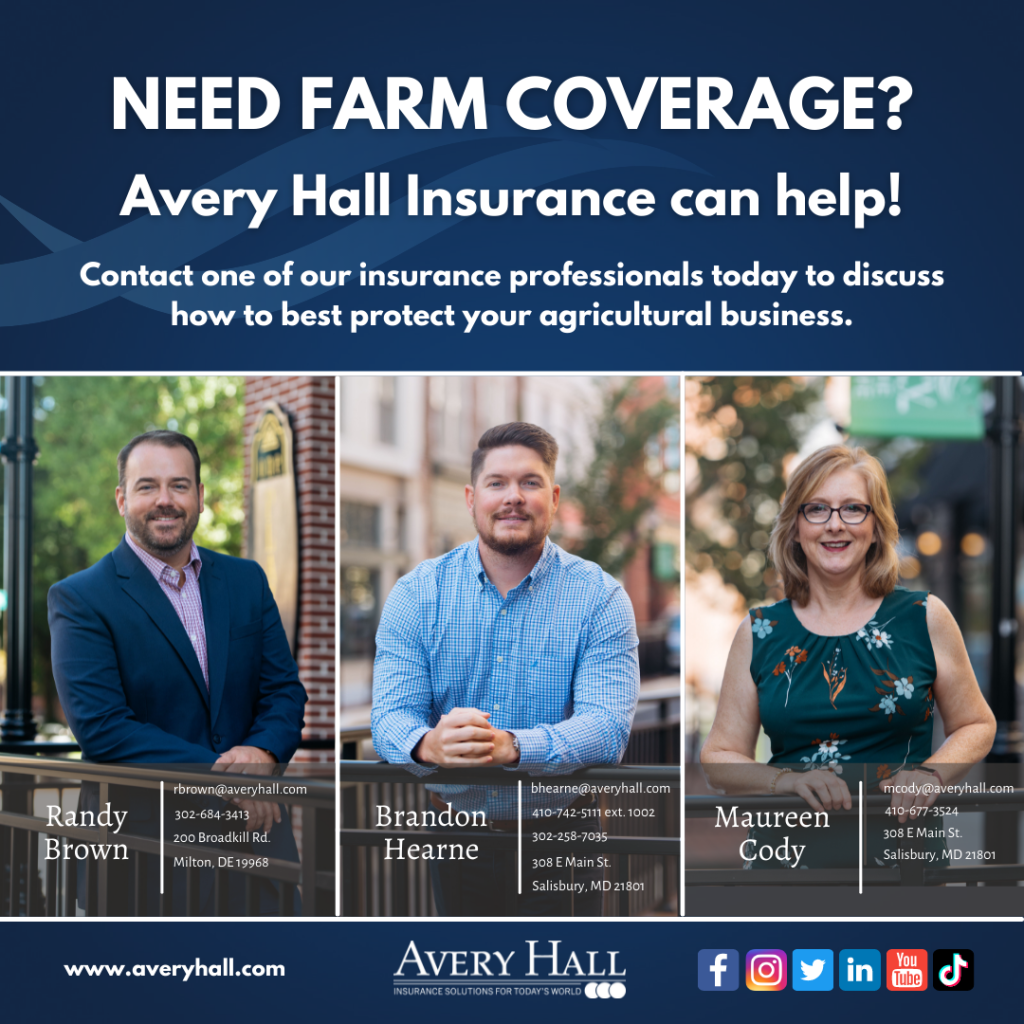 Your farm goes through changes every year, and so should your insurance. Our agents at Avery Hall are ready to help you find the best coverage for your farm at the right price for you. Request a quote easily right here on our website or call our office in Salisbury at 410-742-5111.