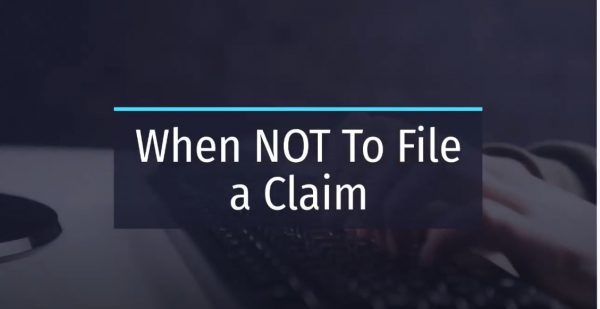 You have crashed your car. Repairs are inevitable, but should you file a claim knowing it can hike your rates? Insurance companies use complex calculations to come up with their rates that those affected may not readily understand. However, there are some occurrences generally known to spike your rates. Even if you are not at fault, any unnecessary interaction with your insurance agency can cost you money.
Generally speaking, if you are in an accident resulting in damages of less than $1,000, it may be best not to file a claim. Three main scenarios can affect this decision; however, holding that total cost is under $1,000.
If the accident involves only your vehicle, it may be in your interest to cover this yourself.
If the accident involves another vehicle, and it is not your fault, a claim could still hike your rates, but it is ultimately between you and the other driver to decide how to move forward.
If the accident is your fault, it is up to the other driver whether they would like to make a claim.
All that said, you should ALWAYS report a claim if there is an injury. Some insurance companies will set a timeline after an incident for you to submit a request. Filing a claim can increase your rates by 20-40%, so be sure to give serious thought to whether filing a claim is the best decision for you.
Contact an Avery Hall agent today for any additional questions you may have about a claim. You can also quickly and easily report a claim directly on our website!