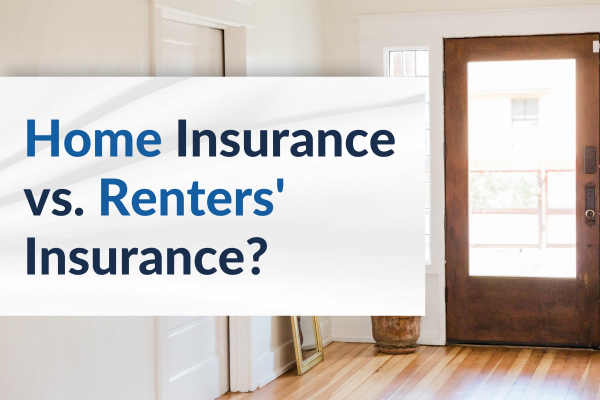 Protecting your property and belongings is important whether you rent or own a home. But what is the difference between home insurance and renters' insurance?
What is renters insurance?
A renters insurance policy is designed to help protect renters who live in a house or apartment. Renters insurance is for people who do not own the property they live in but want to protect their belongings in the home.
What does renters insurance cover?
Renters insurance covers four main areas. The first is personal property. Personal property covers replacing and repairing damage to your belongings such as furniture, appliances, and electronics under covered risks like theft or a natural disaster. It does not cover damage to the building itself that is outside the renter's control. Renters insurance also covers personal liability and provides coverage if you are found responsible for damage or injuries to others. It also covers additional living expenses, meaning that if a covered risk leaves your rental home uninhabitable, you would be financially covered to live somewhere else for a period. Lastly, renters' insurance covers medical expenses. It will cover a limited amount of medical bills for you, or someone injured in your rental home.
What is home insurance?
The owner of the home takes out a home insurance policy. It covers the cost of replacing the house in the event of a total loss and its personal property, such as furniture, appliances, clothing, and electronics. It covers the actual building you live in plus associated buildings like a garage. Home insurance covers personal property, liability, additional living expenses, and medical expenses like renters' insurance. It also offers dwelling coverage.
What is dwelling coverage?
Dwelling coverage is only included in home insurance. "Dwelling" refers to the structure of a home, and this coverage protects against physical damage to the home itself, such as walls, roofs, floors, doors, and other parts of the structure.
Let's Talk
Both renters insurance and home insurance offer protection against future financial losses. If you rent or own a home, explore your options by calling or texting an experienced Avery Hall agent today at 410-742-5111.