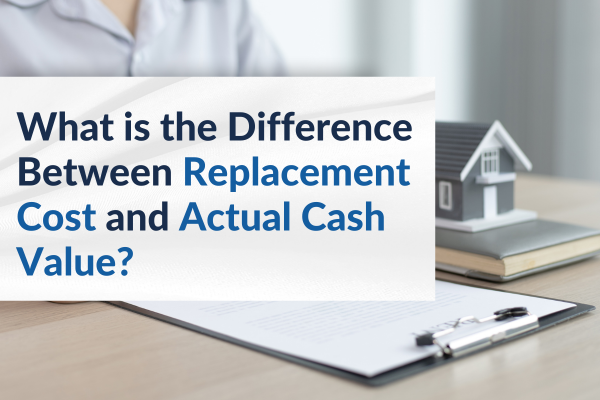 When a homeowner or business owner seeks coverage for their property, they have two different options for what type of coverage they obtain: replacement cost insurance or actual cash value insurance.
Although replacement cost is often the default option, the property owner can ask to choose between these two options. Depending on the insured's situation, one option may be better for them and their property than the other.
Replacement cost insurance:
Pays more in the event of damage or theft
Has more expensive premiums
Pays for the full replacement cost of your items
Pays the actual cost to replace an item or structure at its pre-loss condition
Actual cash value insurance:
Pays less after a loss
Has less expensive premiums
Only pays for the depreciated cost of your items – you will have to pay the difference if you want to replace your damaged belongings
Neither replacement cost insurance nor actual cash value insurance will pay for more expensive items to replace the ones you lost, whether it be an item or building materials for your home or commercial property.
Ask an Avery Hall agent whether replacement cost or actual cash value coverage is best for you and your home or commercial property. Contact one of our experienced advisors for quality service you can trust by call or text at 410-742-5111.