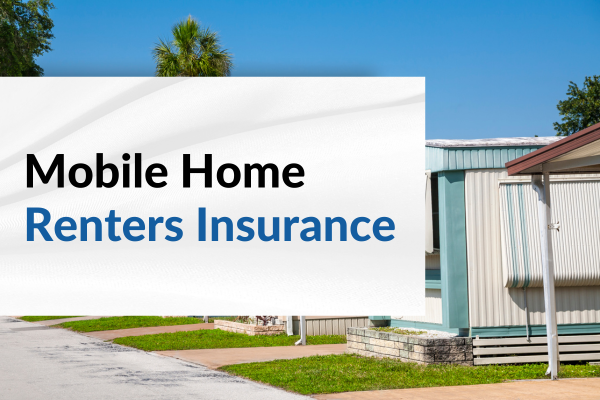 If you rent a mobile or manufactured home, then mobile home renters insurance may be right for you. Residents in mobile or manufactured homes deal with unique risks, so it is important to be protected.
What does mobile home renters insurance cover?
Mobile homes tend to be small, but you might be surprised by the value of your contents inside. So, it is important to keep your assets protected. Like a standard renter's policy, mobile home renters insurance covers personal property, additional living expenses, personal liability and medical expenses.
Personal Property Coverage 
It helps pay to replace or repair your belongings if a covered risk damages them. Covered risks could include theft, fire, wind, and tornado. Personal property includes expensive items like furniture and electronics.
Liability Protection
It covers damages that you or your family members may be responsible for, such as damage to someone else's property or medical bills if a guest is hurt in your home.
Additional Living Expenses
It covers the cost for you to live somewhere else in case your rented mobile home is no longer habitable. This could happen if a fire damages the mobile home, and you need to stay in a hotel (lodging costs) and go out to eat all your meals if the hotel room does not have a kitchen, while repairs are being done.
Medical Expenses
It covers a limited amount of medical bills for someone injured in your mobile home.
Why do you need mobile home renters insurance?
You need renters insurance for your rented mobile home to protect yourself, your family, and your belongings. It helps ease the financial burden of theft, fire, tornado, or property damage at an affordable cost. Make protecting yourself and your mobile home easy by calling one of our licensed Avery Hall agents at 410-742-5111 today.