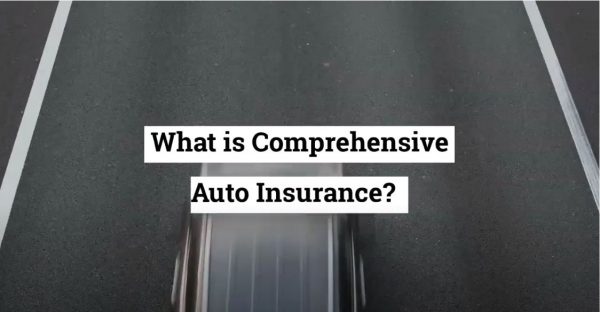 When it comes to leaving your car parked and unattended, there may not be much thought about the unforeseen disasters that may occur. Say you decide to park your car in a new spot rather than where you usually do. A few moments later, you walk out to one of the least expected disasters. You notice that a tree branch has fallen onto your car, leaving a significant amount of damage. This situation leaves you wondering how you will recover from this catastrophe. What if there were a way to cover events like this that occur?
Life throws us curveballs, and unfortunately, some of those surprises are the worst-case scenario like falling tree branches, fires, and other disasters wreaking havoc on your vehicle. Handling these unexpected circumstances can result in putting a large hole in your pocket if preventative measures are not taken.
However, if you have Comprehensive Auto Insurance, you may be taken care of by your insurance company in the event of a tragic and unforeseen circumstance, such as the events listed above.
Comprehensive auto insurance is the highest level of insurance coverage available, as it will assist with the broadest range of incidents. Many of these incidents can be seen as an unlikely occurrence and do not indicate the driver's skill set. Your driving record will not be impacted if one of these events occurs, meaning your insurance rates may not see a spike in price. Even though events like these are rare and unpredictable, planning to expect the unexpected is always a good idea. That way, if you do draw the short straw, you are covered and will be in the best hands possible.
Our trusted advisors at Avery Hall are ready to answer all of your comprehensive auto insurance questions and assist you with your insurance needs. Contact Avery Hall today to discuss your Comprehensive Auto insurance options.