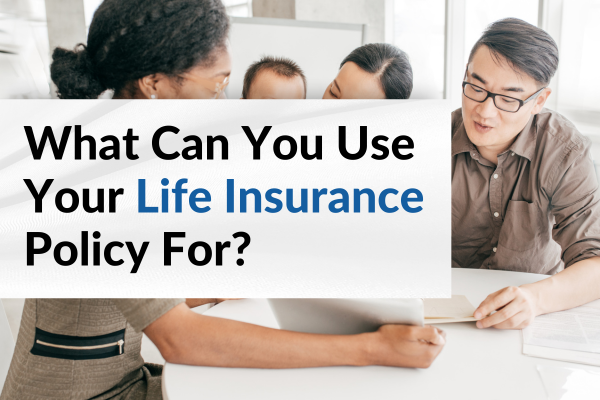 Many people think life insurance only covers funeral expenses and medical bills. While this is undoubtedly a critical use for life insurance, it is far from the only way life insurance can benefit you and your family. Here are a few other important ways you can utilize your life insurance policy.
Income Replacement and Debt Repayment
If you are the primary earner for the family, then the life insurance policy can provide for your dependents once you are gone. It could cover essential expenses like the mortgage, utility bills, tuition and more. Paying down debt can be a stressful time for your loved ones. A life insurance policy enables your loved ones to pay off debt like student loans, credit cards, mortgages and even personal loans. 
Children's Education
Life insurance can help pay for student loans. Private parent loans often are not discharged if you (the borrower) pass away. Life insurance is a great way to get rid of this debt so your loved ones do not have to continue paying it upon your death. 
Business Planning 
In the case of a business-owner's death, life insurance can fund a buy-sell agreement which allows the partners to buy out the business-owners stake in the company or provide liquidity. The payout from a life insurance policy could also help your business partner pay off any loans you may have been responsible for. 
Wealth Transfer
Life insurance can efficiently pass down wealth to the next generation tax-free. You have spent so many years accumulating your assets, you want to make sure those assets pass down to the next generation as easily as possible.
Charitable Contribution
If you want to leave a lasting impact on your community, life insurance allows you to name your favorite charity as beneficiary. This can help ensure your philanthropic goals are met after you pass away. 
Let's Talk
Discussing what will happen after you are gone isn't easy. Contact an Avery Hall agent today at 410-742-5111 (Salisbury) or 410-822-7300 (Easton) to walk you through which plan is best for you.