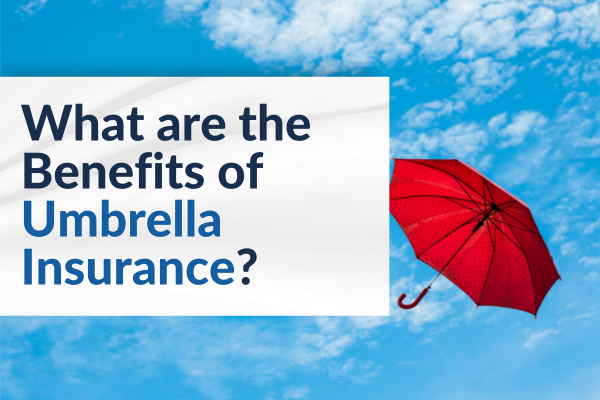 From home, auto, flood, and more, your insurance packages cast a wide shield against life's unexpected obstacles. Yet, even individuals with the most diverse portfolios can discover pitfalls in their comprehensive coverages.
Whether faced with a pending lawsuit or the repercussions of property damage from an auto accident, some costs will exceed the total limits of a given insurance policy or a combination of several, leaving high costs to be paid completely out-of-pocket. In those instances, additional protection would have cushioned significant financial harm, as the total cost of damages exceeded the insurance policy's limits.
Through an umbrella insurance policy, an individual's entire net of coverage is spread to cover the gaps left by typical policies on homes, vehicles, and personal liability coverages, among other categories.
How Extensive is Umbrella Insurance?
Umbrella insurance extends to a wide range of circumstances and liabilities, from furthering your existing policy limits to protecting you against incidents and claims otherwise not covered by standard coverage packages at all.
Some of the most common forms of umbrella insurance include:
Bodily Injury Liability and the costs associated with an accident to another individual from your home or vehicle, such as an auto accident where you are at fault or an injury occurring in your home.
Property Damage Liability resulting from an auto accident where you are at fault.
Owners of Rental Units can offer protection against lawsuits from tenants for landlords following an accident or injury.
Slander or Libel can also be covered, among other liability policies individuals would otherwise be unprotected against.
Though umbrella insurance spans the widest range of coverages, its protections are not without limits. Any criminal or intentional acts causing damage to another individual would not be covered, for instance, nor would any liabilities assumed under a contract.
What Are the Benefits of Umbrella Insurance?
In tandem with your standard home, auto, and other liability insurance protections, umbrella insurance creates an added security buffer in the event of an accident or disaster that would otherwise be left to be paid outright, without the assistance of your insurance provider.
If an auto accident were to result in damages and injuries costing $100,000 over your $400,000 auto insurance policy limit, an umbrella policy could cover the entire remaining cost of the accident. Based entirely on the ceiling you choose, your umbrella policy will shield you from the danger of an array of threats, from costly auto accidents to liability claims on your rental property in addition to other protections not otherwise afforded from typical coverage packages.
With premiums ranging based on your personal needs and requirements, umbrella insurance policies can provide added security and peace of mind, eliminating the threat of worry if your standard coverages will truly extend to meet needs of a potential accident – if covered at all.
How Do I Pick the Right Policy for Me?
Understanding the limits of your current insurance providers and the boundaries of your policies is the first step in determining the level of umbrella insurance you need to advance your financial security and well-being.
By consulting with an experienced agent well-versed in a variety of coverages, a personal assessment can identify which areas your insurance policies may pose potential threats or weaknesses. Consult with an Avery Hall Insurance agent today at 410-742-5111 to better understand your policy limits and initiate the process of adding umbrella insurance to your portfolio.