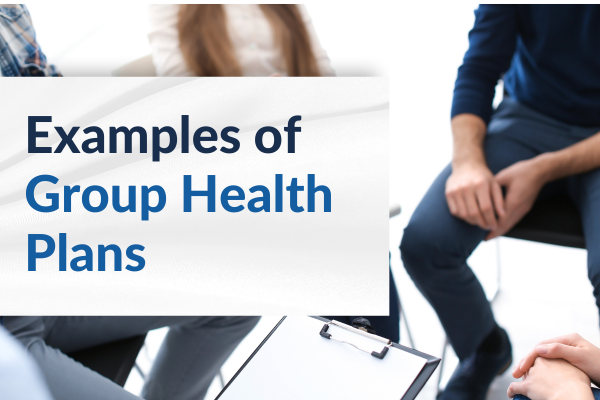 Employer-sponsored insurance plans are a great way for employers to provide employee benefits. These plans come in different types and offer a variety of benefits. Common types of group insurance include health, disability, life, vision, and dental coverage, to name a few. Each type of plan has its advantages and can provide financial protection to employers and employees in unexpected events such as illness or injury. In this article, we look at some different types of group health insurance plans employers offer.
Group health plans are employer- or group-sponsored plans that provide health insurance to members and their families. Group health insurance extended to employees of a company and their dependents. Group health insurance plans provide employees with coverage for medical and prescription drug expenses. These policies typically include co-pays, co-insurance, and deductibles. Some even include dental, vision, and hearing benefits as part of the plan.
Although state and carrier rules can differ, plans usually require at least 75% of eligible employees to participate in the plan to be valid. It is always a good idea to discuss your group specifics with a licensed agent so we can help you figure out if a group plan would be possible and beneficial. Every group may have different needs; there are a multitude of plan options that could be a good fit. Each of your employees also has the right to accept or decline the enrollment offer. Those who enroll in group healthcare coverage can benefit from perks like employer sharing of premiums, pre-tax payroll deductions and extensive healthcare coverage.
EXAMPLES OF GROUP HEALTH INSURANCE
Health Maintenance Organization (HMO) plans: These plans generally offer excellent benefits with lower premiums because you must choose a healthcare providers who are part of their network. Many HMO plans do not require a referral to see specialists but there are some plans that do require referrals. It is important to follow your plan's rules regarding referrals because your HMO insurance plan will not pay for the services without a referral, when they are required. It is important to understand which providers and hospitals are part of your network. HMO plans offer excellent value.
Preferred Provider Organization (PPO) plans tend to have higher premiums than HMO plans. PPO plans provide more freedom of choice of providers with the ability to see providers outside the network generally for reduced coverage. If having complete freedom of choice of providers is important to you, a PPO plan may be the best option.
Both HMO and PPO plans have a variety of plans available with different levels of deductibles and out of pocket limits. Choosing the right health coverage generally involves weighing a desire for greater accessibility to doctors and services versus the plan's cost. Ultimately the decision for which type of plan works best for your organization should be made by you.
Please reach out to an Avery Hall group benefit licensed professional today, and we will build a plan that best fits your organization's needs and budget. Contact us today at 410-742-5111 (Salisbury) or 410-822-7300 (Easton).