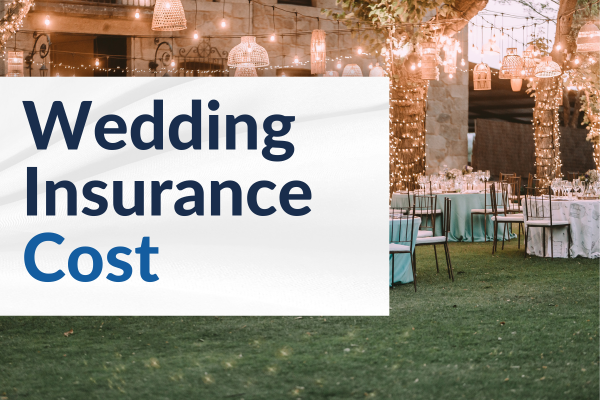 Weddings can be expensive: dresses and tuxes, food, venue, vendors, and more can add up! Wedding and special event insurance is a reliable way to protect the money you have put into your big day. But how much does protection for your wedding cost?
How much does wedding insurance cost? It depends on:
Number of guests attending
What you would like covered
The limits of your policy
Your choice of deductible
When budgeting for a wedding or any significant event, you may hesitate to add a new expense to the already costly list. Fortunately, wedding insurance costs only a fraction of what an uncovered loss would cost you out of pocket.
Wedding Insurance can cover:
Cancellation due to natural disaster, military deployment, covered medical emergency, and more
Photographer no-show or loss of footage or images
Unintentional damage or theft of gifts
A wedding dress or tuxedo damage or loss
Wedding insurance does not cover:
Cold feet
Mildly bad weather
Theft or loss of engagement ring
Medical emergencies due to known pre-existing health conditions
Intentionally changing vendors after paying a deposit
Although a special event policy may not cover your ring, a jewelry insurance policy can cover things like the theft or loss of the ring, unintentional damage from a disaster, and even losses obtained outside of the United States.
A wedding is a financial investment and should be protected like anything else you put your hard-earned money into. Wedding and special event insurance is designed to prevent a substantial financial loss from ruining your big day. No matter what stage of planning your wedding you are in, it's best to consult a professional about what coverage you may need for your celebration.
Discuss wedding and special event insurance with one of our experienced agents in Salisbury, Maryland, today at 410-742-5111.