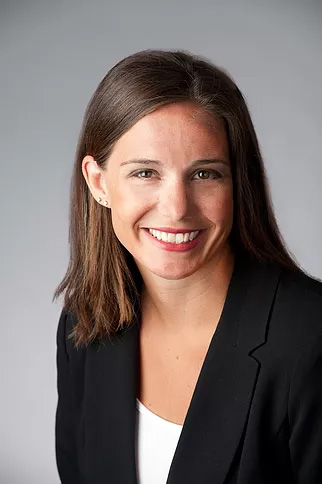 Salisbury, Maryland – Lacy Revell has been awarded the Associate in General Insurance (AINS) designation and diploma by The Institutes for successfully completing courses and examinations on insurance principles, practices, policies and coverage.
Lacy Revell, ACSR, AINS is a commercial lines account manager at the Salisbury office. She joined Avery Hall in 2009 as a payment processor and has since worked with both personal and commercial lines clients.
Prior to Avery Hall, Lacy worked as a personal lines account manager for another insurance company. She is also an Accredited Customer Service Representative (ACSR).
Lacy was born and raised in Mt. Vernon, MD. She graduated from Washington High School in Princess Anne, MD.
About The Institutes
The Institutes are the leader in delivering proven knowledge solutions that drive powerful business results for the risk management and property-casualty insurance industry. The Institutes' knowledge solutions include the CPCU designation program; associate designation programs in areas such as claims, risk management, underwriting, and reinsurance; introductory and foundation programs; online courses; research; custom solutions; assessment tools; and continuing education (CE) courses for licensed insurance professionals and adjusters through their CEU.com business unit.
The Institutes are affiliated with the CPCU Society, a community of credentialed insurance professionals who promote excellence through their technical expertise and ethical behavior and The Griffith Insurance Education Foundation, a not-for-profit educational organization that promotes the study and teaching of risk management and insurance.
Avery Hall Insurance Group provides individuals, families, and businesses of all sizes throughout Delmarva and the Mid-Atlantic with insurance solutions for today's world. Avery Hall is headquartered in Salisbury, with offices in Easton, Seaford, Bridgeville, and Milton.