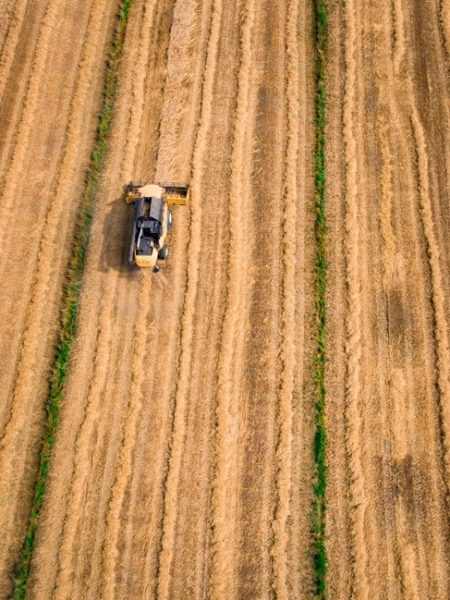 Climate change is a universal issue. It is not something exclusively affecting specific places or people. That does not mean its global implications will not impact you individually. Farmers should be especially aware of the consequences climate change may have on their livelihood. Temperatures are rising, and weather patterns can be erratic. As these conditions grow and become more severe, farmers and farm communities will face some significant challenges.
According to the Union of Concerned Scientists (UCSUSA), "the consequences of climate change are already here." However, they are only just the beginning.  Without more united universal efforts, these impacts will become even more increasingly severe (UCSUSA). Here are what farmers can expect:
Extended periods of heavy rain and longer dry periods.
More extreme heatwaves. These hotter and more prolonged temperatures mean "widespread crop failures and dramatic shifts in animal and plant ranges."
Wetter Climates. For our local farmers here on the East Coast, a hotter world also means a wetter one. Eastern Shore farmers should be especially cautious of the rapidly rising sea levels and increased intensity of rainfall.
Less cool days in the winter season and instead "more frequent cold-season thaws" expected to "affect farmers in all regions" (UCSUSA).
Unfortunately, the most common agricultural practices have made many farms even more susceptible to climate change impacts (UCSUSA). These increased floods and droughts can devastate crops and livestock, increase erosion, reduce yields, pollute water, damage infrastructures, and create wildfires (UCSUSA).
As the climate in your region continues to change, you should begin to rethink crop and livestock breeds that you initially chose or originally suited to your region's climate (UCSUSA).
These climate change impacts will affect more than just farms, but farmers, residents of rural areas, and those who rely on farm produce. Farmworkers could experience grueling and possibly dangerous working conditions. Failing farms and non-rising profits can negatively affect their community and local economy. Beyond local impacts, farm production decreases can have nationwide consequences such as less security and increased food prices.
How can you be prepared and readily equip your farm to be more resilient? Look into building healthier and more porous soils. (UCSUSA). "Spongier" and more absorbent soils can soak up heavy rainfall and hold more water during dry periods (UCSUSA). Reduce dependence on fertilizers and pesticides. Instead, plant trees and other native plants (UCSUSA). Plan for new varieties of crops, livestock breeds, and farming practices (UCSUSA).
Lastly, make sure you are protecting your farm with Avery Hall insurance! Our experienced advisors are here to ensure your hard-work and livelihood receive the coverage they need today and tomorrow. Contact your local office or click here to request a free quote!