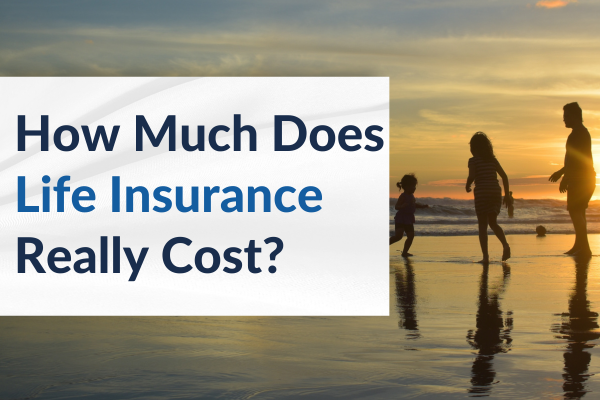 Everyone needs life insurance, but some people are still hesitant to find a policy. Many individuals who could benefit from life insurance don't get it because they believe that obtaining coverage would be expensive—however, this isn't the case.
The cost of life insurance is mainly dependent on two factors:  your age and your health. Independent of those factors, the cost of life insurance also depends on which type of policy you choose: Term-Life, Whole Life, and Universal Life.
What is Term Life Insurance?
Provides individual coverage for a specific number of years. The most common terms are 10, 20, and 30 years. If you die within the term of the policy, your beneficiary will receive the full death benefit.
You can often lock in a low premium if you purchase individual coverage when you are young and healthy.
What is Universal Life Insurance?
It enables you to build savings over time, invest your savings and earn cash value on the policy.
These policies also offer flexible options on premium payment, policy loans, and long-term financial savings.
What is Whole Life Insurance?
Provides a guaranteed death benefit, covers you for your entire life, and pays the face value up to the maximum age.
Premiums are higher than you would pay for term life because policies earn cash value and provide you with a substantial death benefit.
Every person's rates are different depending on their age and health. The following is just an example of the range of premiums you can have for the different types of life insurance policies at different ages.
Female, 49 years old
30-year term life: $402/year
Universal Life: $1,208/year
Whole Life: $2,180/year
Female, 25 years old
30-year Term Life: $202/year
Universal Life: $604/year
Whole Life: $1,090/year
Start the life insurance discussion today by contacting an experienced Avery Hall agent at 410-742-5111 (Salisbury) or 410-822-7300 (Easton.) You can also check out our life insurance calculator here on our website.