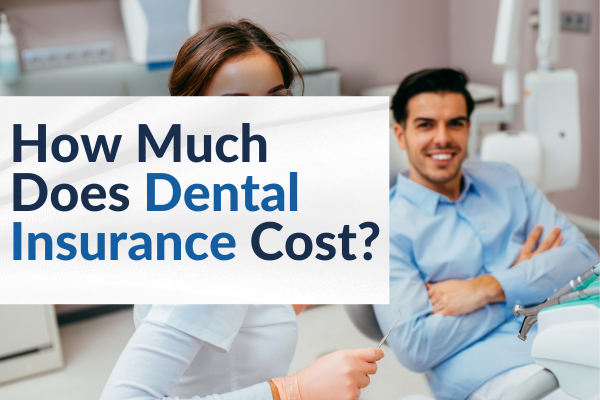 We all know how important taking care of our teeth is. Everyone should have routine dental exams to ensure that their teeth and gums are healthy. However, the cost of dental insurance may make you nervous about taking advantage of dental services. Here is a breakdown of what dental insurance beneficiaries pay for coverage:
Premium
This is the monthly amount you pay for your plan for your entire dental insurance period, which is typically 12 months.
Deductible
This is the amount you would pay before your plan would come into effect.
Copay
This is the amount you would pay every time you visit the dentist office, regardless of what treatment you received. Not all plans require a copay, but for those that do, coverage would come into effect for costs over the copay amount.
Coinsurance
Many plans cover a percentage of major dental procedures, and you would be responsible for paying the remainder of that percentage directly to your dentist. That percentage varies from carrier to carrier.
How can I save money on dental insurance costs?
Having a dental insurance policy is already a great way to save on dental costs, since the out-of-pocket costs for routine dental work would be far greater without coverage. But insurance still costs money, and there are a few things you can do to lower the amount you have to pay.
Brushing and flossing your teeth at home keeps your teeth and gums healthy, and that reduces trips to your dentist's office.
Don't skip your six-month appointments
Visiting your dentist every six months can prevent more serious issues from going unchecked—often the longer a dental problem goes untreated, the worse it becomes, and the more money it costs to fix.
Your agent is here to help you, and that means saving you money where it's possible. Ask your insurance agent to review your dental needs, and see if you can get a less expensive plan without sacrificing the coverage you need.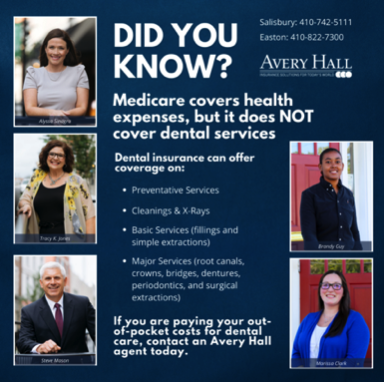 Get started today by contacting an Avery Hall agent in Salisbury (410-742-5111) or Easton (410-822-7300) to ask about dental insurance costs. Or request a free quote right here on our website.