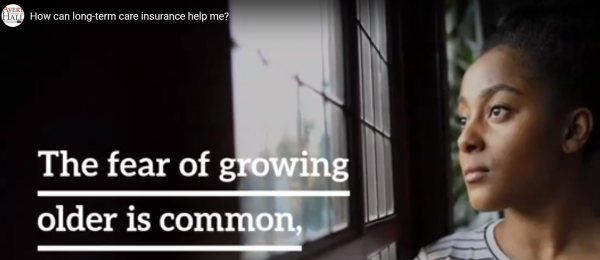 Long Term Care Insurance: not the hottest topic of conversation. Most people put it off because it can be challenging to admit that we may not have the capacity to take care of ourselves forever. We all want to believe we will remain healthy and age wonderfully, but eventually, we have to accept that may not be the case.
This is where Long Term Care Insurance (LTCI) comes in. Long Term Care Insurance helps to cover the costs of either nursing home residency or at-home assisted living. Though you may not need these services for years to come, you may miss your opportunity to secure coverage if you wait too long.
So, when is the right time to start planning for Long Term Care Insurance? How do you even begin planning?
Long Term Care Insurance is a substantial financial investment. Purchasing at the right time could save you thousands of dollars! Starting too early or waiting too late could result in uncomfortably high premiums (which already rise each year) or loss of coverage altogether.
According to AARP, "the optimal age to shop for a long-term care policy is between 60 and 65." All are assuming that you are still in good health. Waiting until you are in your 70s or 80s is considered too late because statistically, "people older than 70 file more than 95% of long-term care insurance claims." If you choose to put off obtaining LTCI, you may risk getting rejected for coverage due to uncovering health issues that make you ineligible.
Though you will want to choose your LTCI policy once you hit your 60s, you may want to start considering your plan once you hit 50. LTCI rates are determined based on a variety of health-related factors. The best way to determine those factors and estimates is by reviewing your family history. If your family history indicates that you may need assisted care services sooner, you may want to consider purchasing before that 60 to 65 window.
How do you go about planning for Long Term Care Insurance? Are you unsure of when you think you may need LTCI?
Reach out to an independent insurance agent, like us! As independent agents (or brokers), we can help you shop multiple companies at once. We can assure you that you will be getting the best price considering your specific needs.
You should not have to take on these costs alone or all at once. Long Term Care Insurance will help protect your hard-earned savings and avoid burdening your children and loved ones with assisted living costs. Visit our blog to learn more about the benefits and specific coverages that Long Term Care Insurance can offer.
Our trusted advisors can also help guide you through every step of the application process. Get started by calling your local office or requesting a free online quote today.