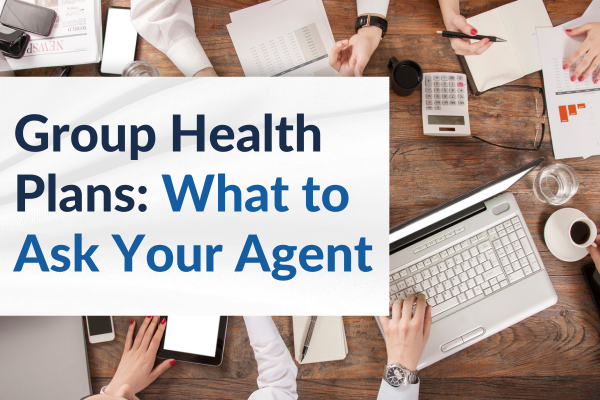 Who am I required to cover?
The Affordable Care Act requires employers with fifty or more full and part time employees to provide a group health plan that covers Essential Health Benefits. So, if your business has over fifty employees, you are required to provide an affordable group health plan.
It is important to note that if you choose to offer health coverage to all employees or all full-time employees, you will have to provide it to all employees in that category. You cannot pick and choose which employees will receive coverage.
Should I offer group benefits if I own a small business?
Even if you have less than fifty employees, you should still consider offering a group health plan for your workers. Employer sponsored coverage boosts morale and improves retention for existing employees. Advertising your small business as one that offers group health coverage can also make your company stand out to potential job candidates.
What are Essential Health Benefits?
If you do choose to provide a group health plan to your employees, your plan must cover the Essential Health Benefits (EHB) outlined in the Affordable Care Act. The EHB cover these categories:
Ambulatory patient services
Emergency services
Maternity and newborn care
Mental health and substance use disorder services
Prescription drugs
Rehabilitative and habilitative services and devices
Laboratory services
Preventive wellness services and chronic disease management
Pediatric services, including oral and vision care
How do I educate my employees about their group health plan?
Health insurance literacy is often very low among employees, especially young people. It's important to take the time to educate your staff on their benefits so they can use them to their advantage.
Explore all benefits carefully when onboarding a new employee. That way, they know what their benefits are right from the start.
Remind your employees about their health benefits throughout the year, and especially make efforts to educate them around enrollment time
Reach out to your insurance broker and see what educational services they offer. It is always helpful for beneficiaries to hear about their coverage from a professional.
If you already have your group health plan through Avery Hall, give us a call! Our agents offer free virtual, personalized, educational events to explain your group coverage to your employees.
If you are trying to decide if a group health plan is right for you and your small or large business, contact one of our offices today at 410-742-5111 (Salisbury) or 410-822-7300 (Easton.)