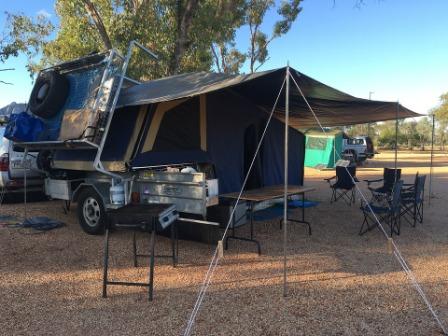 The freedom of owning an RV is unlike any other. The open road and endless possibilities for adventure are why you chose to be a part of the RV life. There are so many beautiful places to camp around the country, and the Delmarva Peninsula is one of the best. From the Chesapeake Bay to the beaches of Ocean City or Rehoboth, there is no lack of choices and fun opportunities! Here are a few of our picks for campgrounds to stay at for family fun!
Castaways RV Resort & Campground
Just a few minutes outside of Ocean City, Castaways is a perfect spot for that summer vacation. Located directly on the Sinepuxent Bay, you can fish and swim on the beaches that are within the campground making them easy to walk too! Castaways also has an on-site tiki bar and restaurant for all your nightlife and dining needs! They also offer full water, sewer, and electric hookups. Family friendly and fun for all, Castaways is a great place to vacation in your RV!
Roaring Point Waterfront Campground
Located in Wicomico County just outside of Salisbury, along the banks of the Nanticoke River, Roaring Point campground is a beautiful place that offers spectacular views across the river. With a beach, boat ramp, and full hookups Roaring Point has tons of opportunities to be a great spot to take the family or even camp for a fishing trip! They also offer different events throughout the year such as fireworks on the fourth of July and live music in their pavilion!
Janes Island State Park
If you are an avid fisherman or Kayaker, Janes Island State Park is for you. Located in Somerset County, near Crisfield, Maryland. Janes Island is along the shores of the Chesapeake Bay. With places to launch boats and kayaks, as well as kayak rentals, Janes Island is the perfect spot to slow down and enjoy some time on the water. With great amenities and tons to do, Janes Island is the vacation spot for you to consider! But, don't forget to head into Crisfield for a crab cake while you're there!
Assateague Island National Seashore Campground
Along the shore of the Atlantic Ocean, Assateague Island National Seashore and Campground offer things to do for the whole family. Whether you are trying to lay on the beach and get that perfect tan, catch some waves, or reel in that trophy fish, you can do it all at this beautiful campground! Kayaking, biking, and even the opportunity to take your vehicle out onto the beach all make Assateague Island National Seashore and Campground a great place to vacation. They are also known for having one of the only wild horse populations that roam around the marshes of the park.
 Frontier Town Campground
Frontier Town is located in Berlin, Maryland, about eleven minutes outside of Ocean City. They offer tons of family fun with many different events throughout the year, a water park and even mini-golf all on the property! The short drive to Ocean City makes it a prime location to stay on the Eastern Shore.
Before you try out these beautiful places, be sure to call Avery Hall Insurance to make sure that your RV is fully covered. Stop in to see your local agent at the Avery Hall location nearest you.