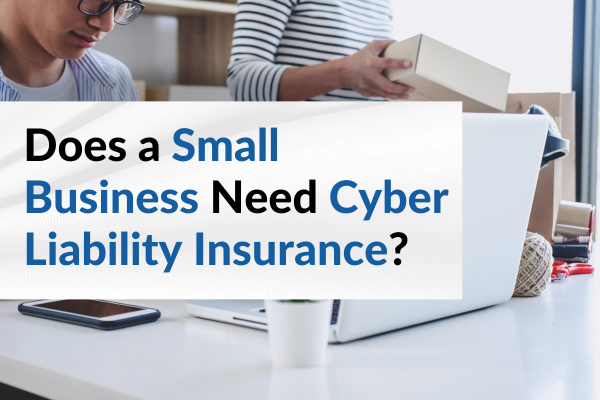 Cyber-attacks against small businesses have been on the rise in recent years. Many small business owners believe that hackers only go after large corporations, but this is simply not the case. For example, 82% of ransomware attacks in 2021 were against companies with fewer than 1,000 employees.
What is cyber liability insurance?
Cyber liability insurance provides businesses with financial protection against computer-related crimes and losses. This can include targeted attacks such as malware and phishing as well as accidental attacks like misplacing a laptop with confidential information.
Who needs cyber liability insurance?
Your small business needs cyber liability insurance if you:
        Process credit cards
        Accept digital payment
        Store confidential customer information
        Store financial or medical data
What does cyber liability insurance cover?
Cyber liability insurance covers financial losses due to cyber incidents. This can include:
Cyber Crime: Covers financial losses that involve laptops, desktops, tablets, or any other internet connected device, but does NOT cover any losses of the actual hardware.
Business Interruption: Covers any lost income a business experiences when a network-dependent revenue is interrupted during a cyber-attack.
Data Recovery: Covers costs to replace, restore, or repair damaged or destroyed data and software. It also covers the costs of resolving claims about the handling of personally identifiable or confidential information.
Let's Talk
Protect the business you have worked so hard for. To explore our cyber liability plans, call one of our experienced Avery Hall agents today at 410-742-5111.