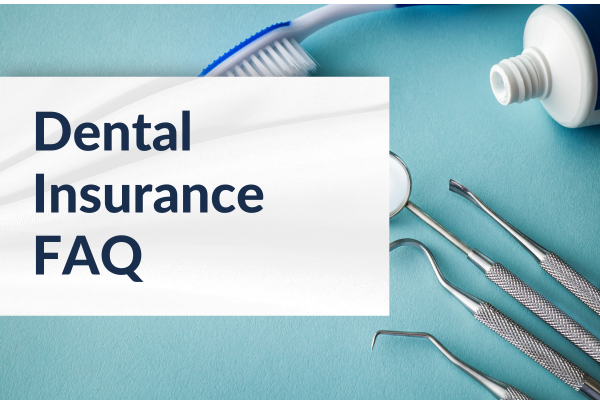 What should I do before choosing a dental plan?
Education is the most important thing you should do before purchasing dental insurance plans. This blog post helps answer surface frequently asked questions but does not delve into detail-specific questions that you may have. To best educate yourself, and navigate the world of Dental Insurance Policies, contact your local Avery Hall Insurance Expert to discuss a best-fit plan for you.
Why Should I Buy Dental Insurance?
Without Dental and Vision Insurance, you risk poor health and the financial stress of paying out-of-pocket costs. Quality Dental Insurance encourages regular dental visits and promotes good oral health. Good dental hygiene and health are important because they can prevent the development of health concerns that require expensive and extensive care. Regular checkups also allow dentists to screen patients for symptoms related to more than 120 different non-dental diseases, including diabetes and heart disease.
A dental plan is only as good as the dentists who accept it, so investigating its network is essential. Additionally, remember to shop for a plan that covers preventive, minor, and major dental care with reasonable out-of-pocket costs. Dental care not covered by a dental plan is the sole responsibility of a patient.
What is a "Fee Schedule Dental Plan"?
These plans are often referred to as "Fee-for-Service" or "Scheduled Plans," These plans reimburse patients at a predetermined dollar amount for covered dental services. The reimbursement rate is based on the insurance company's fee schedule. Any amount due to the dental office for dental services provided that is left after the reimbursement (from the Insurance Carrier) will be paid by the patient.
What is a PPO dental plan?
A Preferred Provider Organization (PPO) is a type of dental insurance plan in which enrollees select their dentist from a network. The in-network dentists are known as Preferred Providers. Enrollees may use an out-of-network dentist but risk higher out-of-pocket costs. The in-network dentists agree to provide dental care to individuals at reduced rates. This leads to PPO dental plans that can help contain patients' costs. However, PPO dental plans also restrict access to some services. The types of dental treatment available to the patient and the time participating dentists are willing to invest in any procedure are typically subject to limitations.
What is a DHMO?
A Dental Health Maintenance Organization (DHMO) is a form of dental coverage where dental services are delivered through a network of dentists that is usually smaller than is the case for PPO dental insurance. A DHMO is an acronym for a dental insurance HMO. HMO stands for "Health Maintenance Organization." The dentists within the network receive a fixed monthly fee per patient. This arrangement type is also called a "capitation plan." HMO dental insurance is often the least expensive dental plan option, and it has the further virtue of lacking a "maximum benefit." A maximum benefit is an annual cap on how much an insurance company will pay toward patient care.
What is a carrier?
A carrier is another name for an insurance company. Insurance industry professionals use the term carrier, a company that "carries" the insurance policy sold to an individual or entity.
Contact your local Avery Hall agent in Salisbury, Maryland (410-742-5111) or Easton, Maryland (410-822-7300) for guidance on getting Dental and Vision insurance coverage. We can give you a personalized experience finding a personalized insurance policy that best suits your needs.