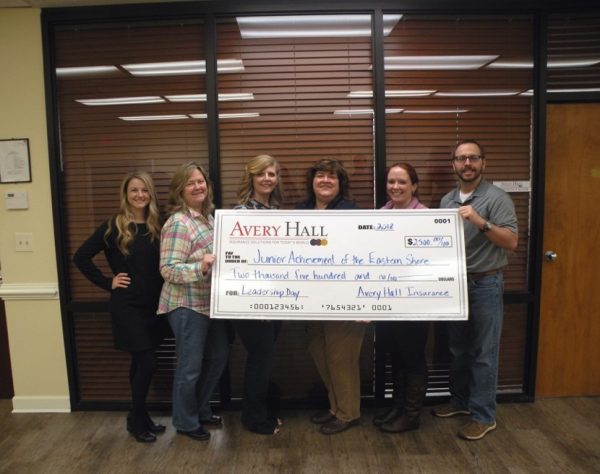 All second-grade students at Beaver Run Elementary School will participate in a special version of Junior Achievement's (JA) Our Community® program on April 24, sponsored by a $2,500 donation from Avery Hall Insurance Group. This JA Leadership Day, will include honored guests such as Comptroller Peter Franchot and Mayor Jake Day, who will enrich the lessons with their own insights into community roles and leadership.
In addition to the funding to sponsor Leadership Day, Avery Hall Insurance Group will be providing several volunteers to teach the JA Our Community® Lessons to the students. "We have several employees that volunteer their time to teach in the classroom and lend hands to special events to help ensure that Junior Achievement is around for many, many years to come," said Joseph Gast, President, Avery W. Hall Insurance Agency, Inc.
Avery Hall Insurance Group provides individuals, families, organizations and businesses of all sizes throughout Delmarva with insurance solutions for today's world. Avery Hall is headquartered in Salisbury, with offices in Easton, Seaford, Bridgeville, and Milton.
Photo and article by the Salisbury Chamber.