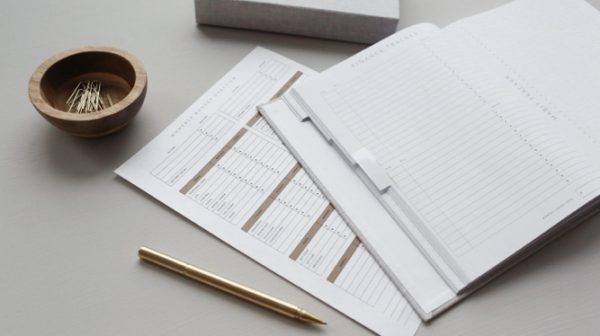 Happy National Financial Literacy Month! Since 2004, April has been a governmentally recognized and declared National Financial Literacy Month. A month dedicated to raising awareness of, educating on, and encouraging Americans (especially youth) to implement healthy financial habits.
You may be asking yourself, "what exactly is financial literacy?" Investopedia defines financial literacy as "the ability to understand and effectively use various financial skills, including personal financial management, budgeting, and investing."[1] The absolute key to achieving financial literacy is not just being aware of and understanding the related concepts but putting them into practice!
This blog is our personal effort to help you better understand the importance of financial literacy and how you can start taking steps to a financially free future. Avery Hall has been an active supporter of increasing financial literacy education through its long-time partnership with Junior Achievement of the Eastern Shore. The earlier a person is aware of financial literacy, the better! That is why Avery Hall is a proud sponsor of Junior Achievement's "Our Community" program for all of the 2nd grade in Wicomico County.
Having organized finances that you frequently review is something we all know we are supposed to but is it really that important? We hate to sound like a broken record but, YES! It is!
Our reality is scary. Nearly four out of every five U.S. workers live paycheck to paycheck, and almost 75% are in some form of debt and assume they always will be. The fact that nearly 66 percent of Americans lack financial literacy is heavily concerning.[2]
Before we move forward with specific consequences of financial illiteracy, we want to clarify that the lack of financial education is a multi-generational issue. Financial illiteracy negatively impacts all communities and people of all genders, races, economic standings, and ages across the nation.
So, why is financial literacy such a critical set of skills to have? The combination of an individual lacking these skills and our nation's current economic environment is dangerous. These poor habits can be destructive on personal and societal levels.
Financial expert Dave Ramsey summarized this negative snowball effect perfectly, "Financial ignorance leads to irresponsible spending, dangerous debt levels, and high amounts of stress that can damage relationships, destroy families and deprived individuals of all hope."[3] This may sound extreme but, it is the reality for so many in our country.
If you think we sound dramatic, consider your financial habits. Are you making the most responsible choices?
We got in a bit of a dark hole there. So, let's talk about a few things having financial literacy CAN give you.
The ability to support and pursue your life goals or passion projects. Have you always dreamed of starting your own business? Are you ready to start crossing things off your bucket list? Financial literacy will allow you to stop dreaming and start doing!
Eliminate that debt! Kiss those student loans goodbye and start saving for your child or loved one's education. There is nothing more rewarding than helping those you love to avoid your same struggles or burdens.
Save for retirement! You've spent decades working hard. We want you to enjoy the relaxing and fun retirement you deserve.
Financial freedom can be whatever you make of it.
Do we have you feeling motivated? Good! If you're wondering how to get started on this journey towards financial freedom, we have one tip for you: seek the knowledge. There are so many online resources available just at the tips of your fingers. Read articles, take classes, find free and digital budgeting tools useful for your specific goals.
We believe that financial literacy is ultimately about being prepared for life's uncertainties. One of the best ways to be ready for the unexpected is by having quality and affordable insurance coverage. Contact your local Avery Hall office to make sure you are probably protected and not breaking the bank.
[1] https://www.investopedia.com/terms/f/financial-literacy.asp
[2] https://www.daveramsey.com/blog/what-is-financial-literacy
[3] https://www.daveramsey.com/blog/financial-literacy-month-the-time-has-come