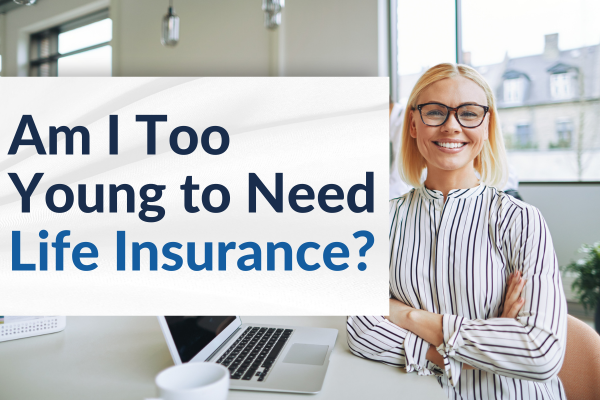 When we think of life insurance, we often think it is a type of coverage that doesn't apply to us, especially if we are young and healthy. The truth is, everyone needs life insurance, no matter what age they are. Life insurance can help you and your loved ones in every stage of your life—even when you think you may not need it.
Life Insurance for a Child
Life insurance for children isn't usually something new parents consider. But, a life insurance policy can be a great gift for a new little one in your life. Rates are less expensive the younger you are, so they could save a sizable amount of money later in life if they get life insurance early.
Life Insurance for someone in their 20's
Although someone in college, or a recent graduate, may not yet have a home or children to think of, they still may have expenses that would need to be paid off in the case of their passing. A life insurance policy can lift the burden of student debt from loved ones in a college student's life.
Life insurance for someone in their 30's
A recently married couple who has bought their first home might get life insurance to cover the cost of their mortgage so that their spouse won't have to pay it off themselves if one of them passes.
A new mom could get life insurance so she can plan for her child's future, like paying for college or putting a down payment on their first home, even if she isn't there to help them.
Life insurance for someone middle-aged
A person thinking about retirement might get a life insurance plan to ensure that they have a different source of income for when they do retire.
A grandparent thinking about her children and grandchildren might get a life insurance policy to cover their final expense to ensure that her children and grandchildren don't go into debt after they pass.
Ready to get started? Let's talk!
Protecting our families and loved ones is an easy decision to make—and so is life insurance. Start the conversation today by contacting one of our experienced agents at 410-742-5111 (Salisbury) or 410-822-7300 (Easton.) Or, request a free quote right here on our website.