Treating people right the first time and every time you meet them was the philosophy that the late Mr. Avery Hall instilled in his employees in the year 1925 when he first founded Avery W. Hall Insurance Agency, Inc. It's that same philosophy that drives the success of our employee-owned company today.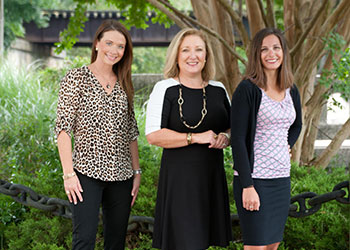 We Are a Resource
Avery Hall staff members are a constant resource to our customers. We take the time to educate customers on how changes in the insurance industry could affect them and their policies. Alyssa Sinagra (left) from our benefits department, as well as Kathy Bennett (center) and Lacy Messick (right) from our commercial lines department are here to help.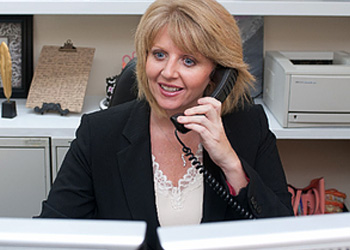 We Are Experts
Our knowledge relates to nearly every kind of insurance to include employee benefits, personal and commercial lines. Angie Strouth, vice president and personal lines manager, is one of many qualified staff in all our offices that has the skills and experience to insure individuals, organizations, and businesses, regardless of size.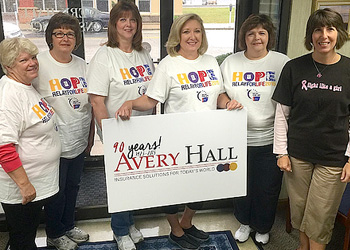 We are a Giving Agency
Our staff raises – and Avery Hall gives – thousands of dollars each year to support both area and national causes. Left to right (from our commercial and personal lines departments): Beth Richmond; Vickie Benton, CISR; Kim Simpson; Kathy Bennett, CIC, CRM; Vicky Bradford, CISR; and CFO Jill Long, C-SPHR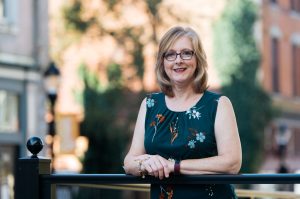 We Take Care of Our Customers
Maureen Cody in our commercial lines department, along with all other staff throughout Avery Hall, provide unparalleled customer care. We offer the same level of service for an individual with a small policy as we do with our large commercial customers.

THE VALUE OF WORKING WITH AN INDEPENDENT INSURANCE AGENT